Due to the complexity of gate automation systems, this school focuses on the importance of the design and layout of a project. The course outlines the UL and ASTM Standards that our industry is required to adhere to and this course has been designed for sales staff, operations and project managers, and anyone dedicated to the design and configuration of an automated gate system.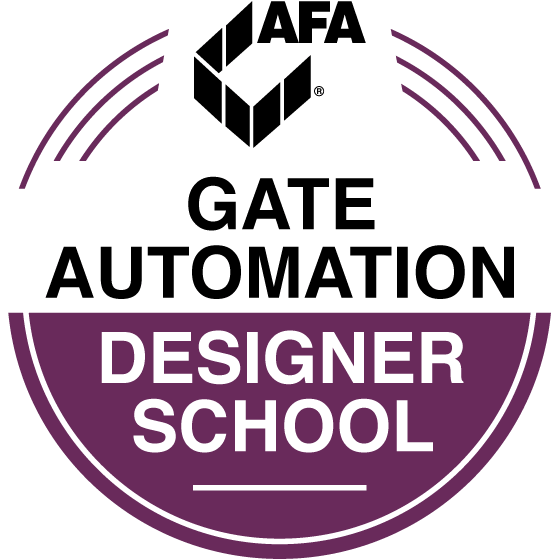 Upcoming Events
Be Notified
Be notified about upcoming events in additional areas! Subscribe today to receive emails when new events are added.
Sign Up
Topics Covered
Anyone who designs automated vehicular gates is encouraged to attend this two-day school, which covers:
UL 325 for automated gate systems
ASTM F2200 and an Introduction to M.U.T.C.D. – Manual on Uniform Traffic Control Devices
Types of Gates
Types of Gate Operators
Introduction to Electrical Wiring
Access Control Devices
Vehicular Detection Systems
Failure Options
High Security Applications
Site Considerations
Who Should Attend?
This school is for individuals who design automated vehicular gate systems for either residential or commercial customers. It is also recommended for sales professionals in the automated gate industry.
Certification Option
At the conclusion of this school, attendees have the optional opportunity to sit for the Certified Gate Automation Designer
(CGAD) certification examination administered by the Accreditation & Certification Institute (ACI). Visit www.acieducation.org for more information.
To view upcoming certification events, visit the ACI website.